Come and Visit us...
The retreat is located behind our fabulous fabric and art store and can fit a maximum of six people. We offer three bedrooms and two bathrooms, one being handicap accessible. The workspace contains large tables for sewing or crafting, two ironing tables with irons, a cutting mat, and three design boards. We also have a couple of sewing machines for rent in case you don't want to bring your own. There is a kitchen and living space for noshing and socializing during down time. A washer and dryer unit are provided so you can pre-wash your fabrics. Book this excellent space, join us for fun in the Catskills!
---
---
---
Pricing and Policies:
Price: $80 per person, per night and the fourth night is free! The same applies to the eighth night.
A two night, three-person minimum stay is required. We require a $51 deposit per person when you book your retreat. This will be deducted from your bill at the end of your stay. Please fill out and send back the registration form.
Your group may sign in at 3:00 and departure is by 12:00. We can be flexible and work with you depending on when other groups may be leaving or checking in.

---
---
---
---
---
Where are We?
Margaretville, New York is located in the western Catskills. It is a small and friendly village with a kitchen shop, chocolate store, sandwich shops, and art galleries. Our retreat offers a fantastic view of Pakatakan Mountain and the Delaware River. Seasonal activities include kayaking, canoeing, fishing, and skiing. There are two ski mountains within a fifteen-minute drive. Being bored isn't even remotely possibility!
---
---
---
Additional Information:
All linens will be provided along with a hot plate, slow cooker/roaster, toaster oven, microwave, coffee maker, electric tea kettle, and Keurig machine.
We are a smoke-free, child-free (unless your child is part of the party and plans to work on a project), and pet free environment (excluding service animals).
---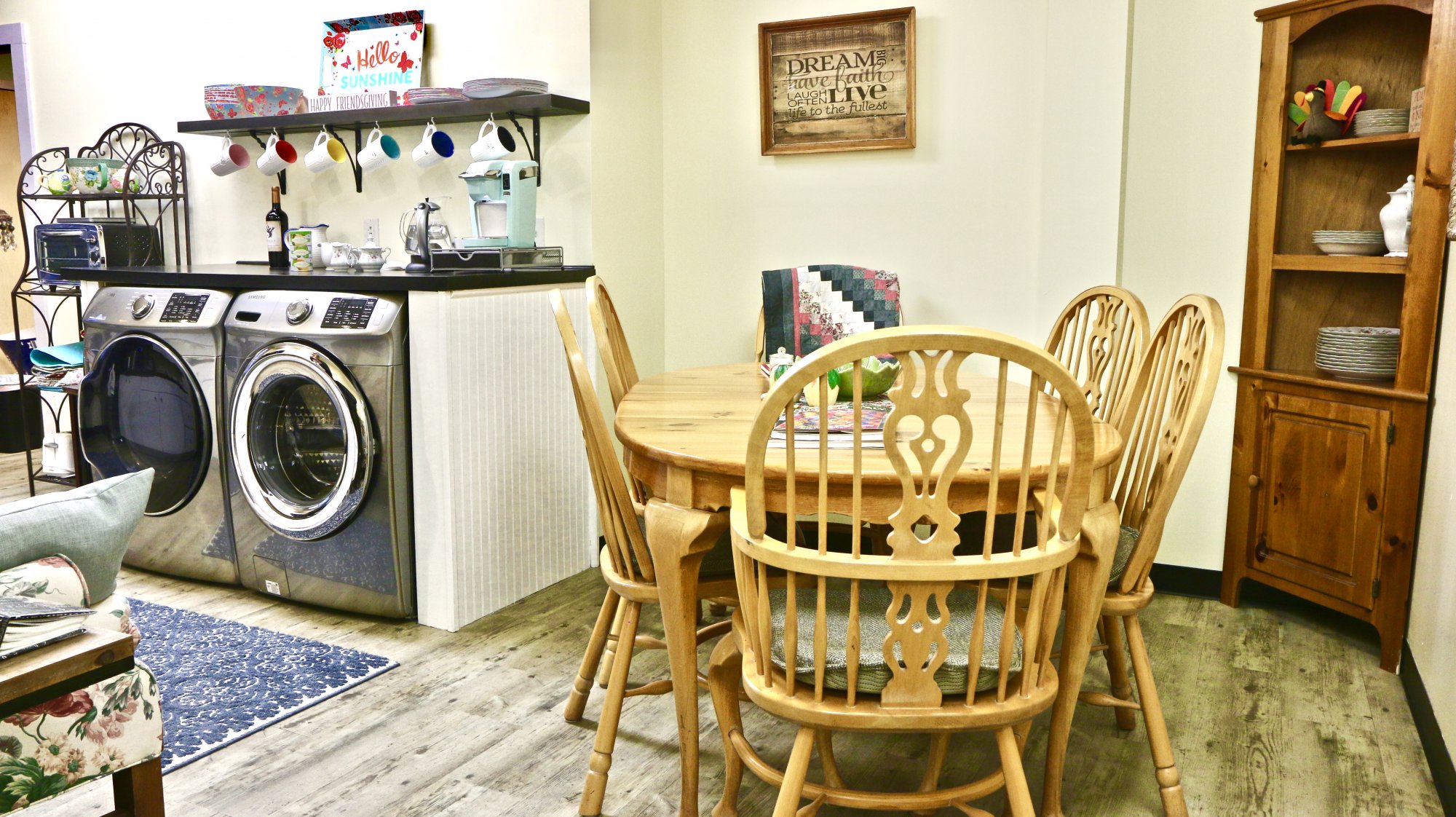 ---
---